Product Introduction:
Sponge Lamination Device

Usage of sponge lamination machine
Laminating sponge with other types fabrics by water based adhesive, final laminated sponge is soft and non smell and
laminated firmly. Final laminated sponge is widely used in car seat, car floor mat, floor mat industry.
Spare Parts and Operation
1. Feeding Frame
Putting base raw fabric and second raw fabric as drawing, adjusting tensioner according by raw fabric material, it's for getting best tension.
2. Gluing Device
Adjusting glue dosage by different fabrics material, adjusting method is turning screw, rotate down to add glue.
3. Power and Transmission Device.
This machine is droved by adjustable-speed motor; heating roller, gluing device, traction device and winding device is droved by gear motor.
Rotation control instrument can adjust working speed, turning down is speeding up.
4. Mesh Belt Automatic Deviation Rectifier
After machine start working, the belt will pass many transmission shafts with the change of fabrics, the belt may deflect, once deflect happen,
operators should change it quickly, the machine has automatic deviation rectifier. In operation, it is forbidden to move the Infrared retriever.
Reminder
a. Mesh belt run in the direction of arrow, forbidding reverse running.
b. Loosing all press rollers then let fabric across rollers, and then putting the rollers down.
5. Hot Melt Drum
This part is the main part, its inner side has 30 pcs heating tubes and far infrared device, the middle of drum has heat conducting oil,
heating tubes heating conducting oil then the oil heating drum surface.
6. Electric devices control
The voltage of machine is 380V or 220V, frequency is 50HZ, the total power is 47.5KW, the control cabinet on the right side of machine.
Pressing button ON, the machine motor start running, adjusting controller's rotary knob can get appropriate laminating speed; rotating in
clockwise can speed up.
Pressing OFF button, machine stop running.
If machine needs reverse press Reverse button.
Pressing heating knob ON, adjusting pre-set temperature, when the heating roller's inner temperature is lower than pre-set temperature,
heating tube will work, when drums' inner temperature higher than pre-set temperature, the heating tubes will stop working. If you want
stop heating, press OFF button.
For lengthen the mesh belt's service life, the drum must in working state when raising temperature, when machine stop heating, the drum
must keep working one hour, it is for heating dissipation.
7. Coupling Device
Adjusting the gap of rollers can change tractive force.
8. Winding Device
The winding device and winding direction all can be adjusted.
Specification:
| | |
| --- | --- |
| Machine Name | Sponge Lamination Device |
| Function | Laminating sponge with other fabrics for shoes, carpet, car seat products |
| Laminating Speed | 800-1500m/hour |
| Working Width | 1650mm(customizable) |
| Power | 48kw |
| Size | 6.2*2.5*2.5m |
| Weight | 3500kgs |
| Origin | China, Yancheng City |
| Production Time | 20 days |
| Price | $8900-$13000 |
Sponge Lamination Machine Photos: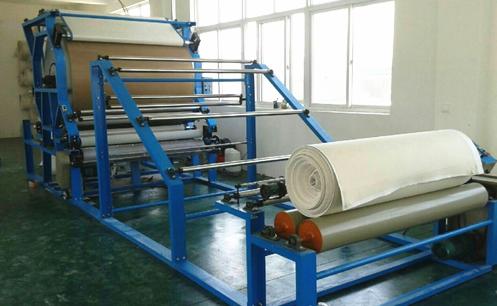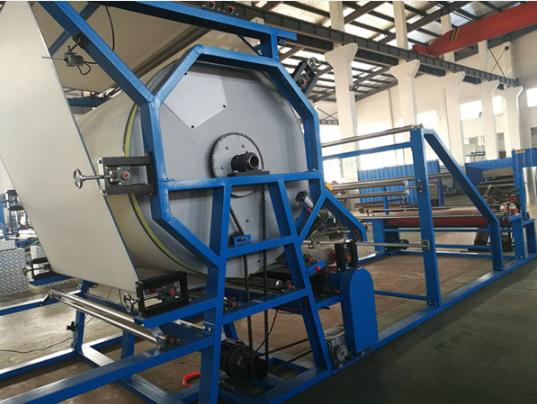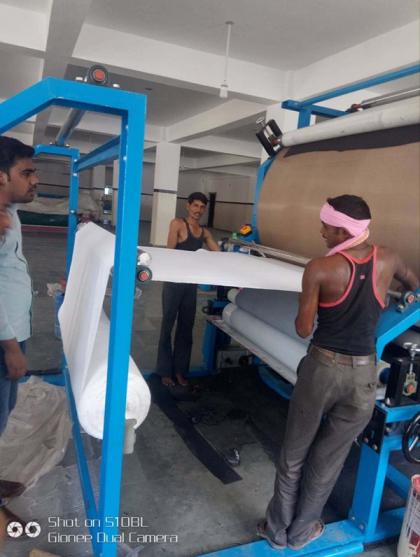 Sponge Lamination Theory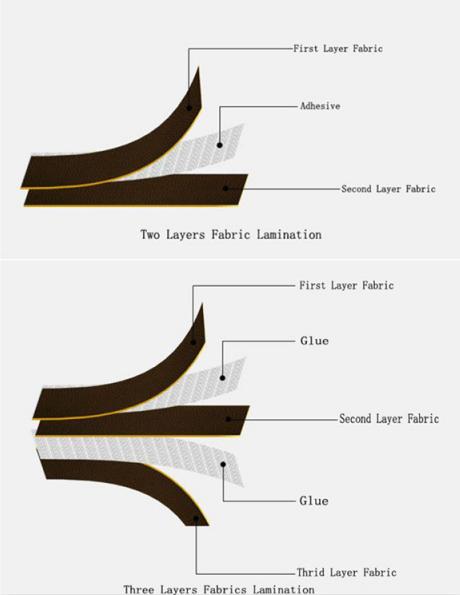 Laminated Sponge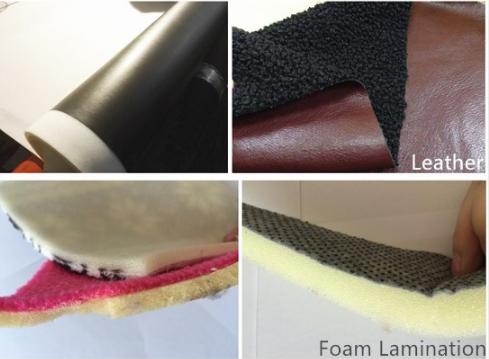 Laminated Sponge's Application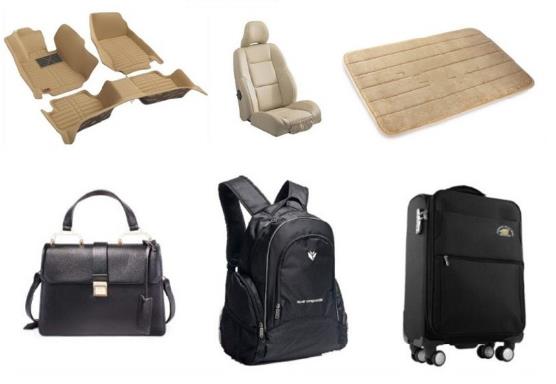 About Kaiyi

Yancheng Kaiyi Machine is located in Dagang Town, Yancheng City, Jiangsu Province, China.
We have produced fabric lamination machine and embossing machine for 11 years, our fabric
lamination machines have been exported to Mexico, India, Indonesia,Brazil,Peru,Pakistan, Egypt...,
welcome to contact us!