Product Introduction:
Flame Laminating Device
Usage
Anti flaming sponge surface will be sticky after be fired, so it canlaminate with other types fabrics together.
Flame lamination machine using gas to fire the anting-flaming sponge surface let it be sticky. So it is solventless lamination machine.
It can laminate
foam+eva

foam+nonwoven
foam+polyester
foam+leather
foam+foam
foam+velvet
Specification
| | |
| --- | --- |
| Item | Flame Laminating Device |
| Laminating width | 1850mm(Customizable) |
| The gas | Gas/LPG |
| Burning capacity | 2.5-3.5 m³/min |
| Total Power | 8KW |
| Laminating Speed | 10-45m/min |
| Total weight | 2700kg |
| Overal Size | 5.5*2.8*2.1 meters |
| Producing Time | 20 days |
| Origin | China,Yancheng City,Dagang Town |
| Price | $9000-$13000 |
Working Process
1. Operation cabinet's power indicator light is on, press button of pressing roller transmission,
letting the main motor run normally, at same time let the button of speed table led to "on"
2. According to requirements, let sponge and fabric across from leap fabric device, guiding fabric roller,
press roller, and pull the press roller down, prepare lamination.
3. Pressing air pump start button, making sure the air pump work normal.
4. Pressing solenoid valve of gas supply, at same time open the gas valve, let flame tunnel upwards.
then press ignition button, and adjusting flame (be careful: after open the valve of gas supply,
must igniting the fire in 5 seconds, otherwise the valve will close, it will let the gas leak)
5. Rotating the speed table button to roller line speed position.
6. Rotating the flame tunnel button, rotating flame tunnel 90°to roller, start lamination.
7. After lamination, rotate the flame tunnel to upwards quickly, at same time
closing the solenoid valve of gas supply, stop sending gas to flame tunnel, the flame tunnel will shut down.
8. Stop the exhaust fan, also stop the air pump.
Flame Laminating Machine Photos: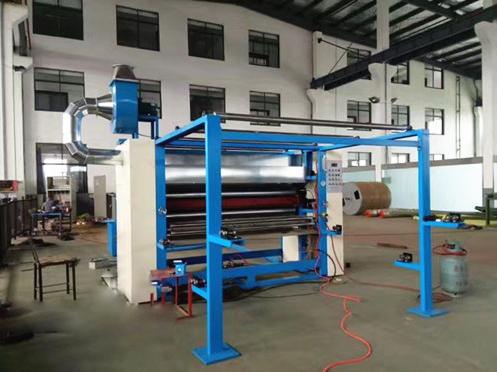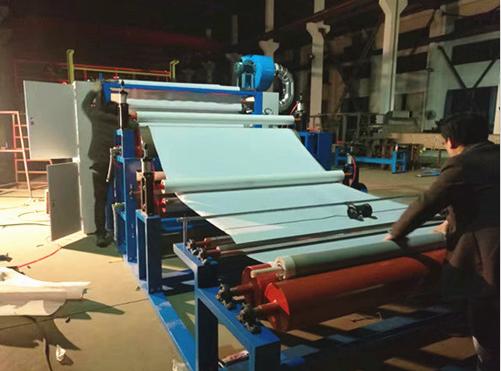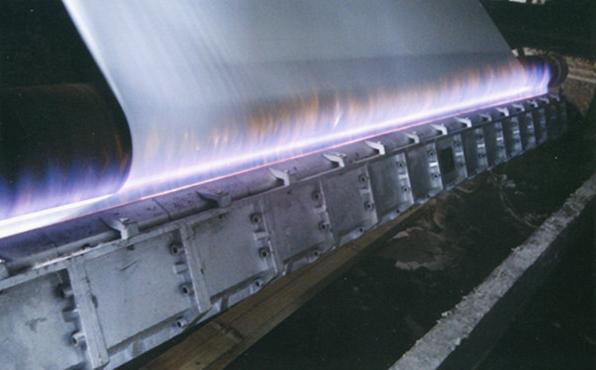 Flame Laminating Machine Shipment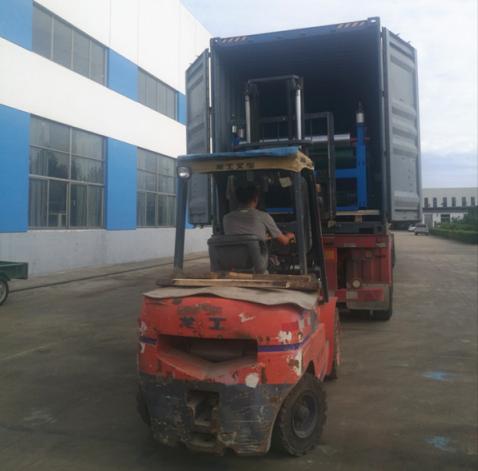 About Kaiyi Machine
Yancheng Kaiyi Machine is located in Dagang Town, Yancheng City, Jiangsu Province, China.

We have produced fabric lamination machine and embossing machine for 11 years, our fabric
lamination machines have been exported to Mexico, India, Indonesia,Brazil,Peru,Pakistan, Egypt...,
welcome to contact us!