Product Introduction:
Fabric Laminate with Fabric Machine
Machine Usage:
It is designed for laminating two or three layers fabrics together to become one layer fabric. This fabric lamination machine
mostly is used in shoes, bags, car interior …etc. industries.
Advantage of this fabric lamination machine:
1. This machine operation is easy, even workers no experience, they only 6 days to study then operating machine.
2. Machine's daily running cost is low, because this machine use cheap price water based glue as adhesive and every hour
electricity consumption only 20kw, so machine's total running cost is lower a lot compared with other type lamination machine.
Fabric Laminate Fabric Machine Details:
Machine Frame: it was welded by #12 channel steel.
Heating Drum Width: 1800mm
Electrical Components: control panel from China CHINT,
switch apparatus from SHSL.
Glue Roller Scraper Blade: copper blade or steel blade
Silicone Roller coating glue thickness is 6 lit, 3 pcs silicone roller.
Mesh Belt is from Shanghai, the length is 7.2 meters
The machine speed is 2400-2600m/hour
Space: 6.2*2.6*2.5 meters (L*W*H)
Voltage: 380V /220V Total Power 47.5KW
Fabric Laminate Machine Photos: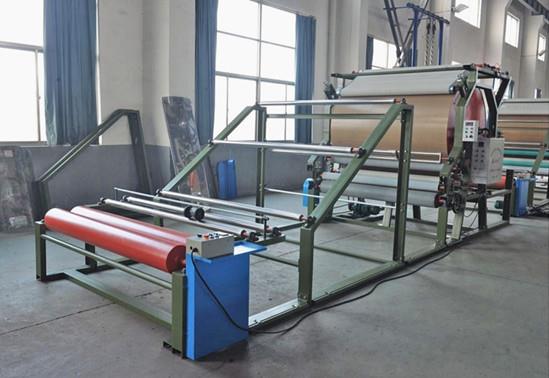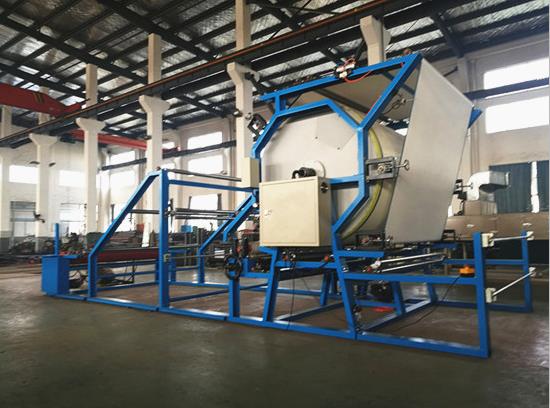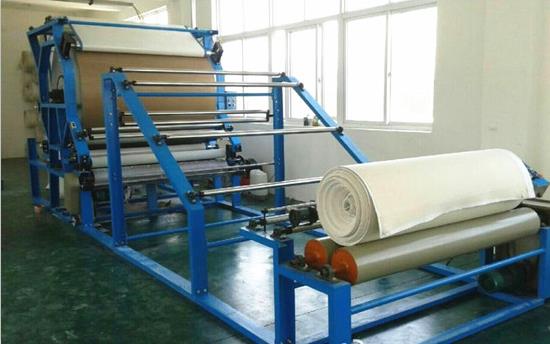 Final Laminated Fabrics: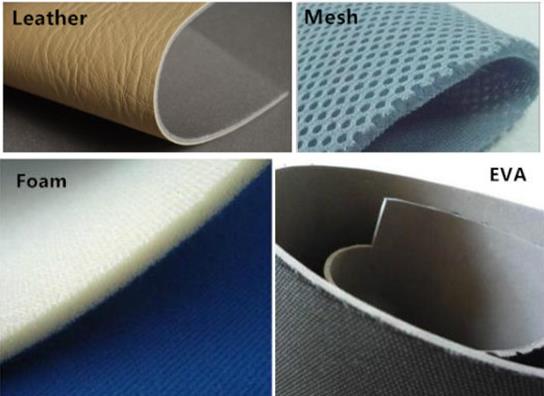 Application Area: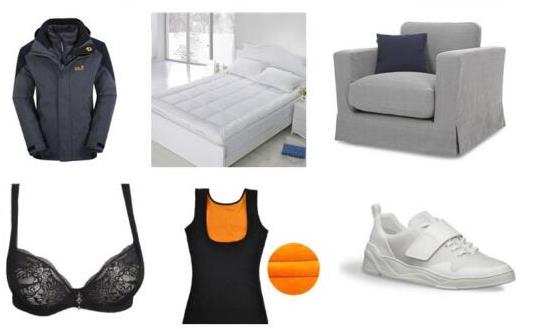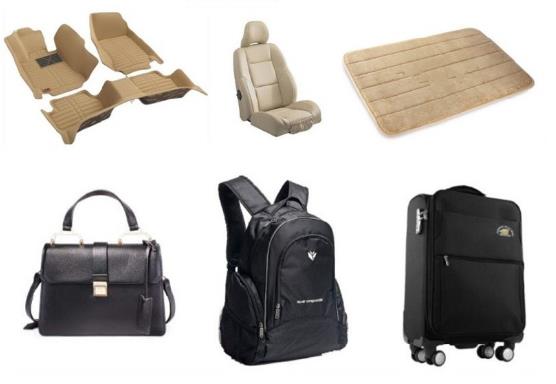 Contact Details: