Product Introduction:
PTFE Film Lamination Machine
Film Lamination Machine Application:
1.PTFE Film fabric lamination machine is widely used in garments, sports products, home textile industry, military fabrics and other industries.
2.Solvent based glue laminate fabrics, let them bonded very firmly, washable.
3.DCP with acetone let fabrics soft and hands feeling well and breathable.
4.Flm unwinding device is installed on the machine, so suede lamination machine can laminate many kinds film like bopp film, pvc film, tpu film, pu film, pet film...etc.
5.Edge cutting and absorbing device make sure the final fabrics' edge are good, and this set device saves labor costs, increase production output.
6 Equipped with Siemens motors, Mitsubishi transformer, Schneider electric.
Applicable fabric:
PTFE, suede,denim, cotton, wool, linen, Lycra,model,polyester, nylon,acrylic,
lambswool, knitted fabric, fleece, velvet,lace, mesh,spandex,TC, corduroy,oxford, canvas,suede,linen,terry,sponge,foam..etc.
Like:
PTFE Film+Fabric
PTFE Film+Fabric+Fabric
PTFE Film+Fabric+Film
PTFE Film+Film+Fabric
PTFE Film+Other Type Film
Film Lamination Machine Structure:
1. Automatic Edge Alignment Unwinding Fabric Device
2. Glue Dot Transfer Device
a. Main Glue Wheel Glue Roller Dia. 240mm (28 mesh lozenge)
3. Laminating-Heating Device
a.Main Heating Roller dia. 1500*2000mm (30pcs heating tube, each tube power is 1.5kw)
4. Water-Cooling Device
5. Traction Equipment
6. Winding Device
7. Unwinding Device
8. Electrical System
Spare Parts Information:
1.SIEMENS Motor
2. Mitsubishi Frequency Transformer
3. Schneider Electronic Components
4. OMRON Central Relay
5. OMRON Overtravel-Limit Switch
Film Lamination Machine Photos: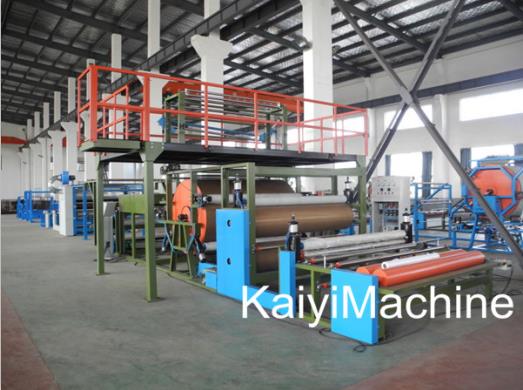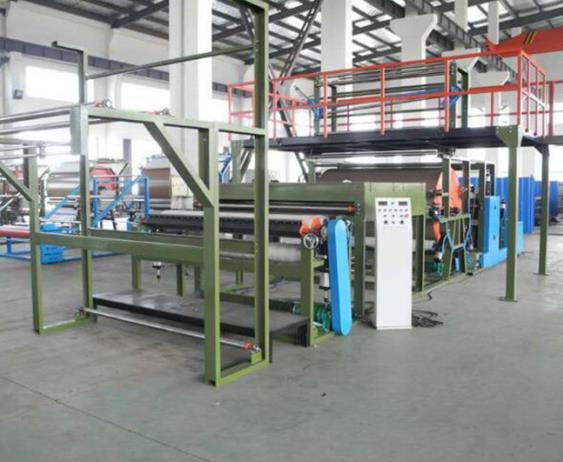 How to laminate Film

Application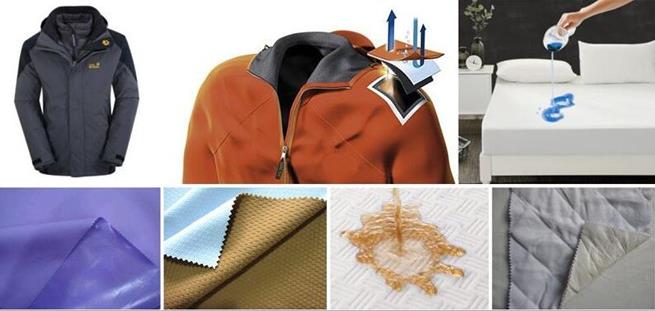 Contact Info.: