Product Introduction:
Hot Melt Pur Glue Fabric Lamination Machine
Introduction:
It can laminate all kinds of fabric in this pur hot melt glue lamination machine, including woven,
nonwoven, knitting fabric, foam (sponge), pvc leather, velvet, polyester, cotton, model, lycra,mesh,
lace,different types films like tpu film, pvc film, pfte film...etc.
The laminated fabrics with functional waterproof breathable character.
Machine is controlled by PLC program and human-machine interface system, machine has humanized
operation design, its maintenance is simple.
Machine Characteristics
1. Because getting hot melt adhesive in PUR, with a few evenly coating weight can get washable and solvent resistance fabric
2. The hot melt adhesive no solvents, it is an a natural green glue.
3. Hot melt adhesive doesn't contain water so no need to dry, the laminating speed is very fast.
4. The lamination process is humid solid state reaction, irreversible, laminating the fabrics firmly and washable.
5. Strong glutinosity, saving glue consumption, saving production cost.
6. Lamination process fully linkage control, base fabrics no stretching, light in weight, soft, good handle.
7. The heating source is from oil heating, quick heating, the heat is evenly.
8. Melting adhesive system is independent, melting adhesive fully and quickly.
9. Point-like anilox gluing method, the finish fabric has good air permeability and strong third dimensional.
10. Garment fabric and shoes fabric laminate with PTFE, TPU, PE film, fabric laminate with fabric.
Hot Melt Pur Glue Fabric Lamination Machine Photos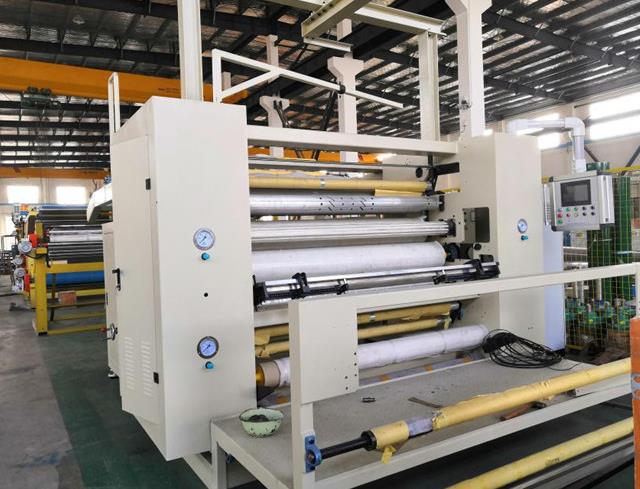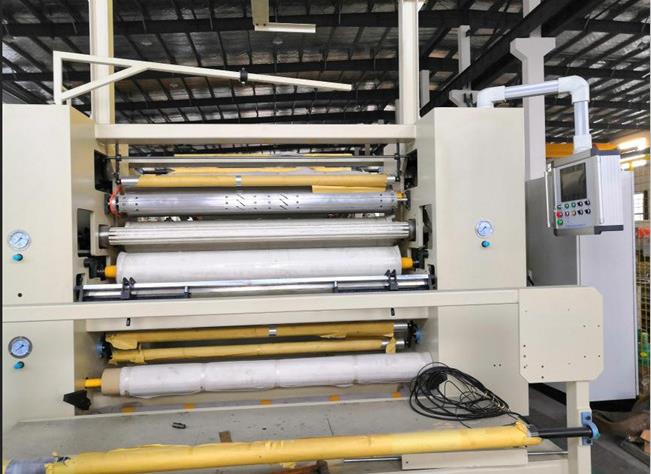 Hot Melt Fabric Laminaton Theory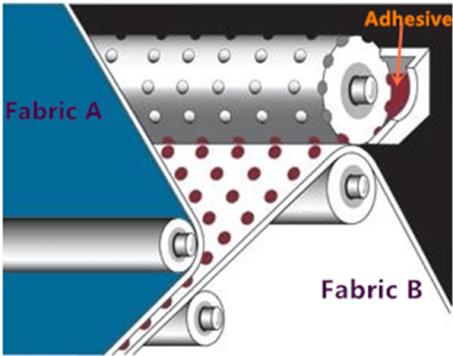 Hot Melt Pur Glue Fabric Lamination Machine Usage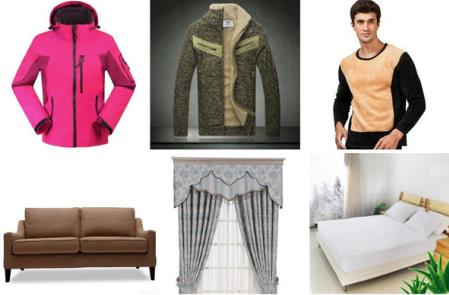 Contact Us: